Thomas & Muller Systems Ltd. has over seventy years of experience in the design, engineering & fabrication of custom mechanical bulk materials handling & conveying equipment. Over the years we have gained invaluable experience & knowledge that we are able to draw on when designing new equipment & systems. We also work with customers on how to correct, change or improve their current systems or equipment, when handling their materials, to improve the service life of the equipment. We also repair damaged & worn equipment when cost effective.
Thomas & Muller Systems Ltd. specializes in the design, engineering, and fabrication of custom equipment and systems. The equipment that we specialize in is for mechanical bulk materials handling and conveying. The equipment and systems that we design, engineer, and manufacture are screw conveyors, screw feeders, multiple screw feeders, live bottoms for bins, hoppers or silos, cantilevered screws, single & double shafted pug mill mixers, blenders, dewatering screw conveyors, belt conveyors, bucket elevators, drag conveyors, bins, and hoppers etc. For more information on our products, please click here. Thomas and Muller will also provide consulting for your mechanical bulk materials, handling, and conveying needs. For more information on our consulting services please click here.
All of our design utilizes AutoCAD 2016 and Inventor. Please keep us in mind for any custom mechanical bulk materials handling and conveying equipment needs that you may have either now or in the future.
Materials of construction, for all equipment, range from carbon steel, stainless steel (304, 316, 309, 310, etc.), hastelloy, inconel, AR steel etc. If needed, we will polish to a #4 finish with continuous welds to CEMA IV, a Dairy or pharmaceutical finish. Our design and manufacturing have passed USDA inspection. When needed we will assist in the proper selection of specialty hardfacing and apply as required to combat abrasion. When screws or injector screws are in high heat applications we will put a baffled (water) jacket on the housing for "equipment protection". When the heating or cooling of materials is desired a baffled jacket could also be used in conjunction with either heated or cooled fluid. When product contamination or cross contamination, sanitary cleaning etc. are concerns we design the equipment to your "wash down", cleaning standards.
Partial List of Customers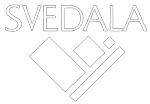 Industries Served
Chemical
Medical
Remediation
Process Industries
Trash to Steam
Recycling
Alternate Fuels
Heavy Industry
Sewer / Waste Water
Biomass
Pharmaceutical
Food